Integration? Don't you integrate demons, warns God!
This short text comments on mystic with mysterious scenes at the Eurovision Song Contest 2019. Version 2 comes with an update about the Deutsche (German) losers and a bonus chapter on Australia.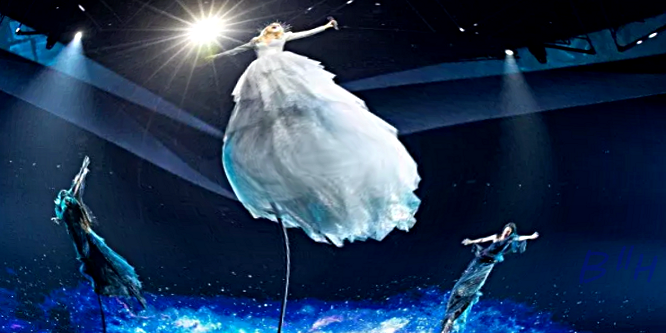 The white Goddess must distance her demonic sisters!
Just now British culture is not very well received in Europe. Despite of fine performances British artists receive few votes at the ESC. British politicians earn little respect in foreign newspapers. British soccer players are not glad when they must be cultural ambassadors too. One reason for this is that Britain has burdening fractal connections to another nearby living planet called Lar. That is what the religion UTR teaches, the religion of the great Earth Goddess. And did you know that the greatest British sanctuary of prehistory, Stonehenge, was dedicated to her? Surely it would impress many people to realize that Britain already had, many thousand years ago, the greatest holy site of the religion of the great Goddess, the one deity we still have. But the time for this seems to be not yet right.